At Compassionate Care, we understand that some medications can be hard to come by and expensive if given daily. To help you, the pet parent, better care for your fur kids, our team will help you obtain medications through approved online pharmacies upon request.
There are a number of online pharmacies that have popped up, but buyer beware, not all are the same!
In order to protect our patients and their people, Compassionate Care Veterinary Hospital of Charlotte works with Vet- VIPPS certified online pharmacies.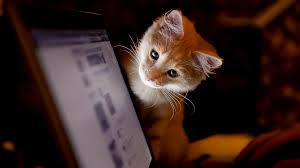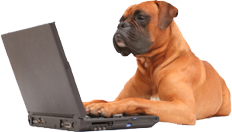 The Veterinary-Verified Internet Pharmacy Practice Sites program (Vet-VIPPS) accredits online pharmacies that dispense prescription drugs and devices for companion and non-food producing animals and assures customers that they are purchasing drugs and devices from an online pharmacy that is properly licensed and complying with state and federal laws and regulations.
The Vet-VIPPS program is an expansion of the Verified Internet Pharmacy Practice Sites program.
Vet-VIPPS pharmacy sites display the Vet-VIPPS Seal on their websites. The Seal is a key benchmark for consumers to measure a pharmacy's practice and by clicking on the Vet-VIPPS Seal, they are able to access verified information about the pharmacy.
Pharmacies displaying the Vet-VIPPS Seal comply with Vet-VIPPS criteria, which address a customer's right to privacy, authentication and security of prescription orders, adherence to a recognized quality assurance policy, and provision of meaningful consultation between customers and pharmacists.
Online retailers of prescription drugs who seek Vet-VIPPS accreditation know that they will benefit from NABP's recognized credibility and the Vet-VIPPS program and Seal. The Vet-VIPPS Seal demonstrates public accountability – it is also a symbol of a pharmacy's commitment to its patients' health and safety.
Please click on the following helpful link to access all current information on Vet-VIPPS accredited pharmacies available to choose from.
https://nabp.pharmacy/boards-of-pharmacy/
Due to the concern for our patients health and well being, we do not advise working with non-Vet-VIPP approved pharmacies. Should you have a prescription request for another pharmacy, please contact our office and one of our friendly team members will be happy to assist you!
Visit Our Online Pharmacy