Compassionate Care Veterinary Hospital of Charlotte is a warm, friendly, family-focused veterinary practice that strives to provide compassionate, comprehensive care for all our canine and feline patients. Our patients and their families always come first so we've incorporated longer appointment times which allow us to really get to know our patients and clients. At each appointment, we perform a thorough exam, personalize wellness and treatment plans to meet the needs of each patient, and take the time needed to ensure that all of our clients' questions are answered so they feel comfortable with and empowered to make the best choices for their pet.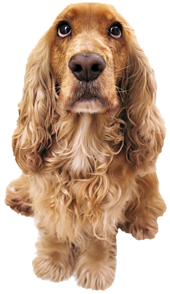 Compassionate Care was founded by Dr. Trish Johnson in 2010 when she purchased what was Formerly Sardis Animal Clinic from the family of the late Dr. Cornell. Since then, Dr. Johnson and her team of kind, caring individuals have tirelessly worked over the last decade to build upon what Dr. Cornell had started almost 40 years ago. Our practice has grown exponentially while still maintaining its small town, family-oriented atmosphere which is what Dr. Johnson dreamed of when she opened as Compassionate Care Veterinary Hospital all those years ago.
Our growth has allowed us to add modernized touches such as digital x-rays, an in-house laboratory, and a paper-light, computer-based medical records system which allows us to provide cutting edge care for our patients. We foster an environment that encourages a love of learning and our veterinarians and staff members participate in dozens of hours of continuing education each year to ensure that our practice stays up to date with the latest information, medications, procedures, and trends in veterinary care.