Associate Veterinarian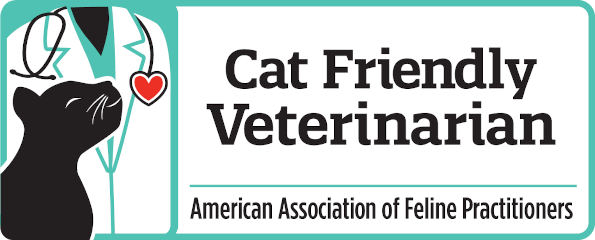 Dr. Stefanie Webb is an associate veterinarian and resident cat lady of Compassionate Care Veterinary Hospital of Charlotte. Dr. Webb grew up in a small town just northeast of Cleveland, Ohio where her love of all animals great and small was fostered by her family. As a little girl, she spent her free time playing with and caring for a variety of her family's animals which included cats, dogs, goats, donkeys, horses, and even a kangaroo and wallaby! Dr. Webb moved with her parents and brother to North Carolina as a teenager and has been a resident of the Carolinas ever since. Dr. Webb had wanted to be a veterinarian when she was a little girl, but changed her mind as her interests changed. Then, when her family's dog was very ill and succumbing to her battle with bladder cancer, Dr. Johnson's kindness and compassion inspired Dr. Webb to give veterinary medicine another look…and the rest is history.
Dr. Webb graduated from Winthrop University with a Bachelor of Science where she majored in biology and minored in anthropology. She stayed at Winthrop to earn a Master of Science in Biology where she performed human prostate cancer research looking into the effects of Peruvian medicinal plants on prostate cancer cell lines. After Winthrop, Dr. Webb attended North Carolina State University College of Veterinary Medicine and earned her Doctor of Veterinary Medicine in 2016. While at NC State, she earned the "Excellence in Veterinary Behavior Award", an award that is given to the senior student that exceled in the area of Veterinary Behavior. Dr. Webb joined Compassionate Care as a veterinarian in 2017, however, she has been a member of the team since 2011 when she started shadowing Dr. Johnson and volunteering during her time as a veterinary assistant.
Dr. Webb enjoys caring for all her canine and feline patients. While she loves all aspects of veterinary medicine, she's most passionate about hospice and end of life care, geriatric medicine, internal medicine, behavior and pain management. She is working towards extra certifications in pain management and hospice/palliative care.
Dr. Webb's interests outside of veterinary medicine include all things crafty, cooking and reading. She currently spends a good portion of her free time working on the restoration of her circa 1900 farmhouse that she shares with her fur kids – Maya (German Sheperd) and 7 cats (Remy, Aurora, Sheldon, Simon, Georgia, Louise, and Olivia……what can she say, taking home orphan kitties is a job hazard!). She hopes to add horses to her list of fur kids in the near future.

Certified Cat Friendly Veterinarian through the American Association of Feline Practitioners.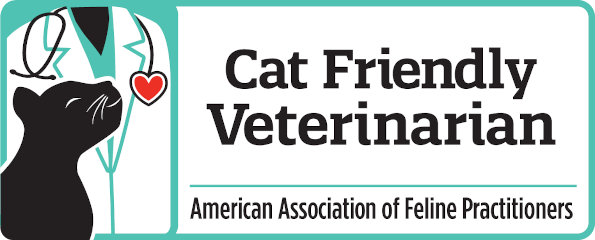 ---